The Finest Wines Available to Humanity is me taking my love of wine too far. After several years of writing about the stuff and mucking about on harvests, in 2018 I took the plunge (and the pumpover and the footstomp) to become a nomadic winemaker.
Since then I've been travelling across two hemispheres to work on harvests with winemaker friends and produce my own range of collaborative wines - all for sale exclusively in the UK. I hope these wines will make you want to discover more about the winemakers, grapes and terroirs that inspired them.
TFWATH Wines
These are the wines I make. Each is a one-off product of a single vintage. Tiny production, minimal intervention. Always organically farmed vines. So far: Bairrada (Portugal), La Palma (Canary Islands), Bio-Bio and Itata (Chile), Murcia and Jerez (Spain), Ica (Peru) and Imereti (Georgia).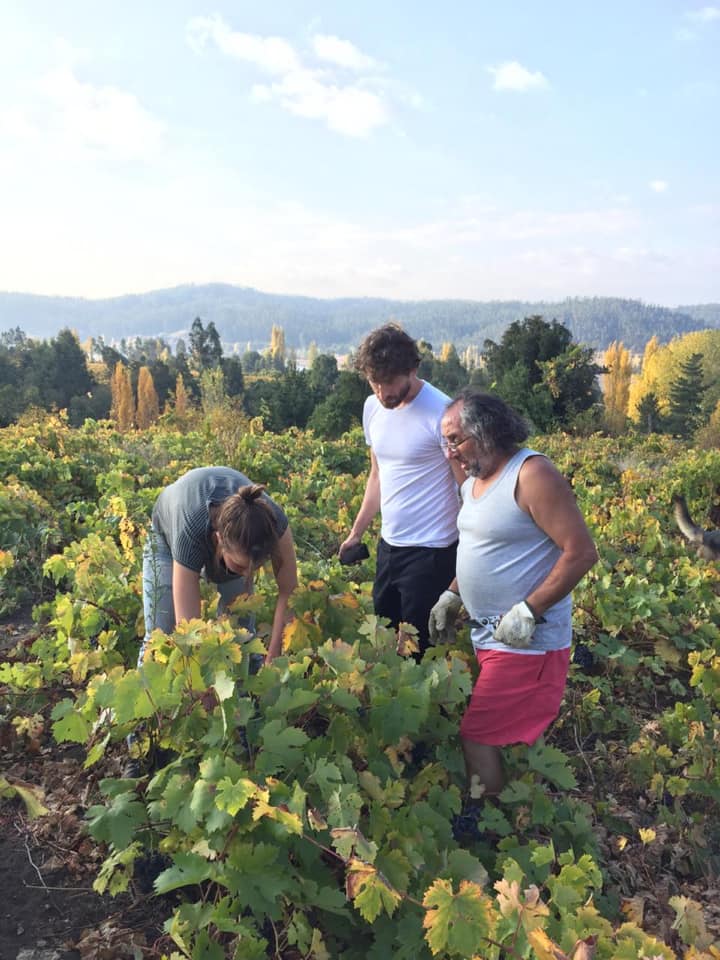 Main collection
Handmade, minimal-intervention wines made by winemaker friends I meet on my travels, or whose wines I want to shout about. Proper wines of discovery, often from unsung grapes and regions.